At Tomahawk, we love taking the ordinary and turning it into something extraordinary. So let's work together to conquer your next creative challenge.
Since 2014, Tomahawk Design Co. has worked with small businesses, large businesses, government and private sectors, educators, brides & grooms, and anyone else with a need for great design (if we do say so ourselves.) From complete branding strategies, to print and web design, to wedding or other celebratory stationery, we love to create. Our first love is purposeful and beautiful design no matter the subject—if you can dream it, we can design it. (To be clear, we can also dream it for you, but didn't want to come off as bragging.) Contact us today and let's get started on YOUR next great idea.
Our work is based on a process that is thorough and concise.
Armed with a solid understanding of industry tools and tactics, we design for the audience's overall experience—something that is of the utmost importance for any company's profitability. TDco. believes that creating a brand is about people; it's about being intuitive and representing an experience in a way that will remain in the viewer's mind, therefore achieving the most lucrative results. We appreciate that a brand is a feeling you take away with you and are always striving to leave our audience with the best possible impression within a small window of impact time.
Design Expert
With a collegiate design degree from Towson University and eight years in the professional field, our lead designer, Jill, is confident in categorizing herself as a design expert. From websites to billboards, we've covered countless project types in both print- and digitally-based formats. Jill is exceptionally skillful in conceptualization, typography and page layout, creating a solid aesthetic foundation for any project that comes our way.
Strategic Thinking
TDco. sees the big picture, and makes design and creative decisions based on what is best for the long-term client goal, not just what feels right in the moment.
Industry Trends
Keeping on top of our design game is a top priority. TDco. believes that trends in the industry change as the audience evolves. So, as government, technology and even pop-culture turn a new corner, we must constantly decipher how it will affect the way we reach our audience. We strive to remain aware of these constant changes, yet always create an end-product that is timeless and guaranteed to evolve along with the world.
Our mission is to provide quality and unique graphic design solutions for clients who wish to succeed and grow.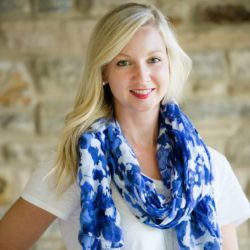 JILL SCHROEDER // Owner, Lead Designer
Jill's design roles have ranged in everything from creative director to collaborator. This broad spectrum of experience on different project levels has left her with detailed insight, no matter the project phase. With a wealth of business management knowledge as owner of Tomahawk Design Co., Jill is able to assist clients in understanding the value of strong, cohesive branding and well-designed collateral; and prioritize both their short-term and long-term marketing goals to reach a lifetime of brand achievement.
Jill has worked with a number of clients, ranging from government organizations, to local small businesses, to educational institutions. Her broad spectrum of clientele—east coast, west coast, and a wide variety in-between—has evolved into a solid understanding of designing for specific target markets.