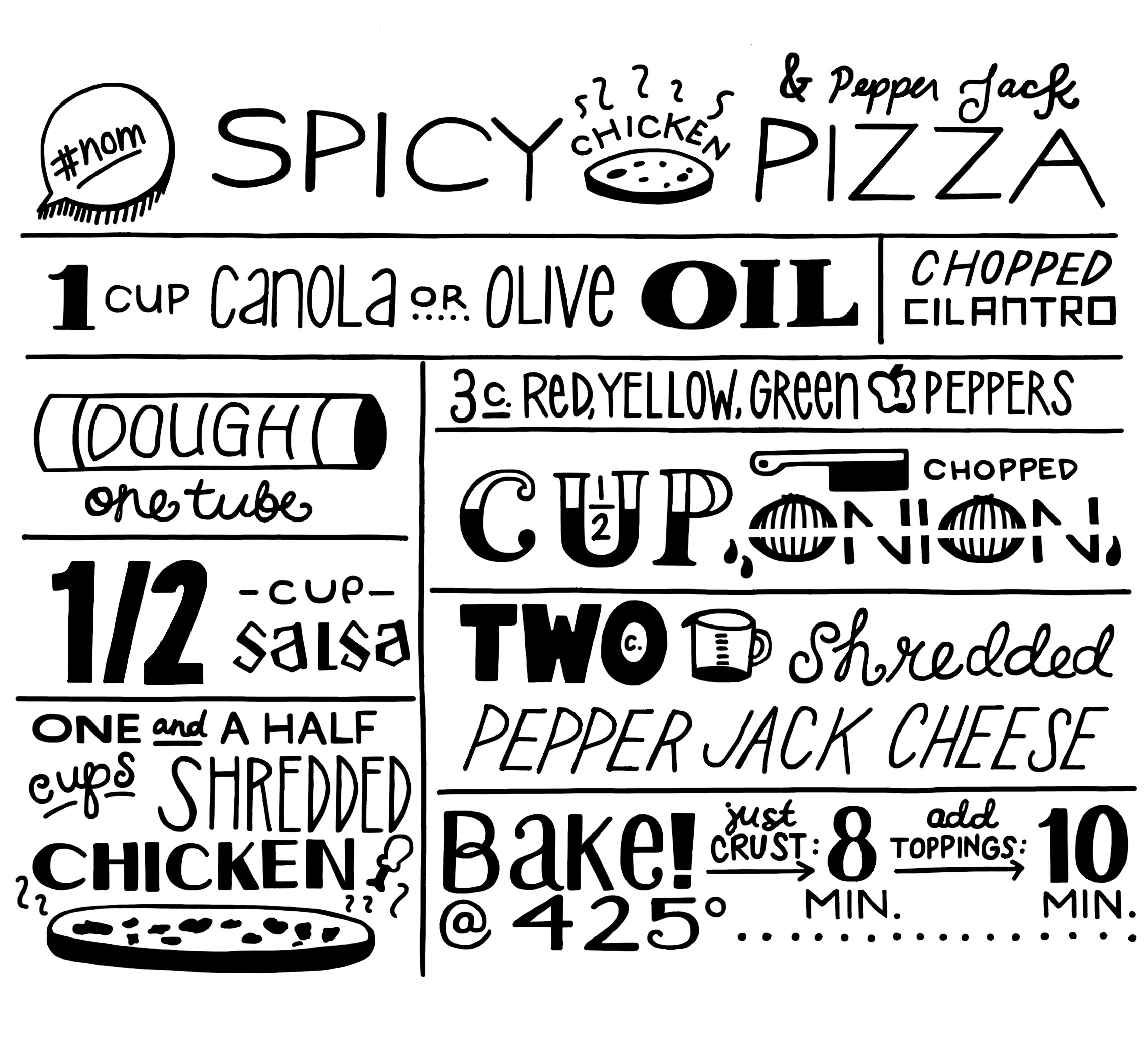 Today's Food Type ventures in a slightly different direction. Rather than a typographic restaurant review, I've started to dabble in typographic recipe creations! Meet Spicy Chicken and Pepper Jack Pizza.
Breakfast, lunch or dinner, there's nothing better than a nice, hot, homemade pie. I did in fact make this delicious creation, feeling the need to test out the concoction before whipping out a work of art based solely on something that was not-so-tasty. It turned out phenomenally!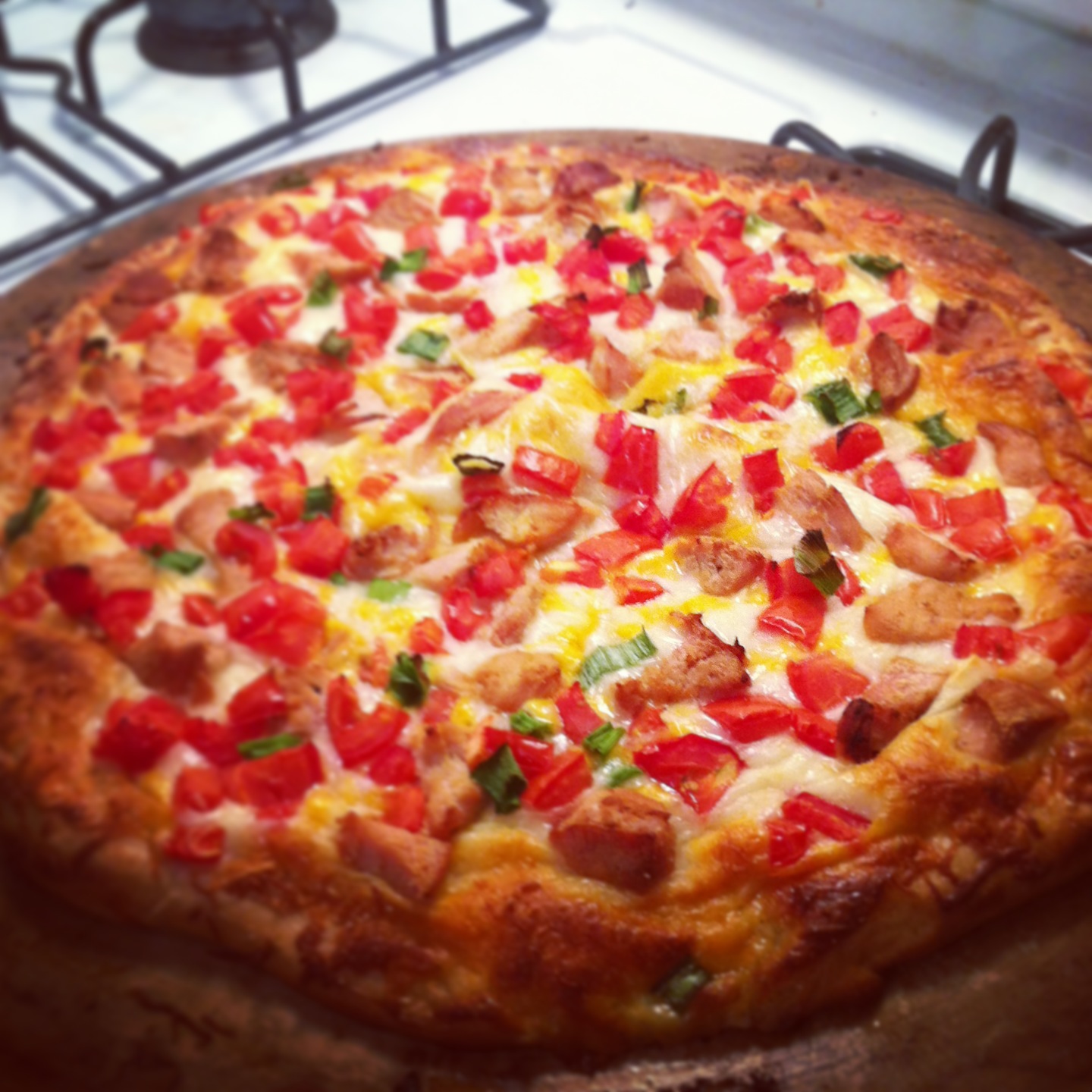 Check out that crust, golden brown and baked to perfection. Sigh, give it a whirl! It's worth it, I promise—would I lie to you??
Cheers,
J.