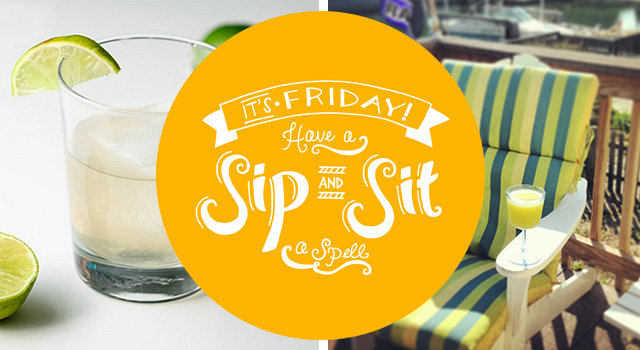 Today's Sip & Sit comes from one of my favorite places on Earth. In an effort to soak in some early summer rays and enjoy every bit of relaxation this holiday weekend, the gal-pals and I decided to make the 8-hour trek from Bmore city life to paradise in Topsail Island, NC.
Obviously the beach comes with a plethora of more-than-acceptable alcoholic beverage options, but finding something that is refreshing and easy to drink in the hot summer sun can often be a challenge when contemplating options that have a ton of sugar (also known as a headache waiting to happen). So I've settled on this scrumptious and simple choice, which I'll have in-hand in about t-minus three hours (#5oclocksomewhere).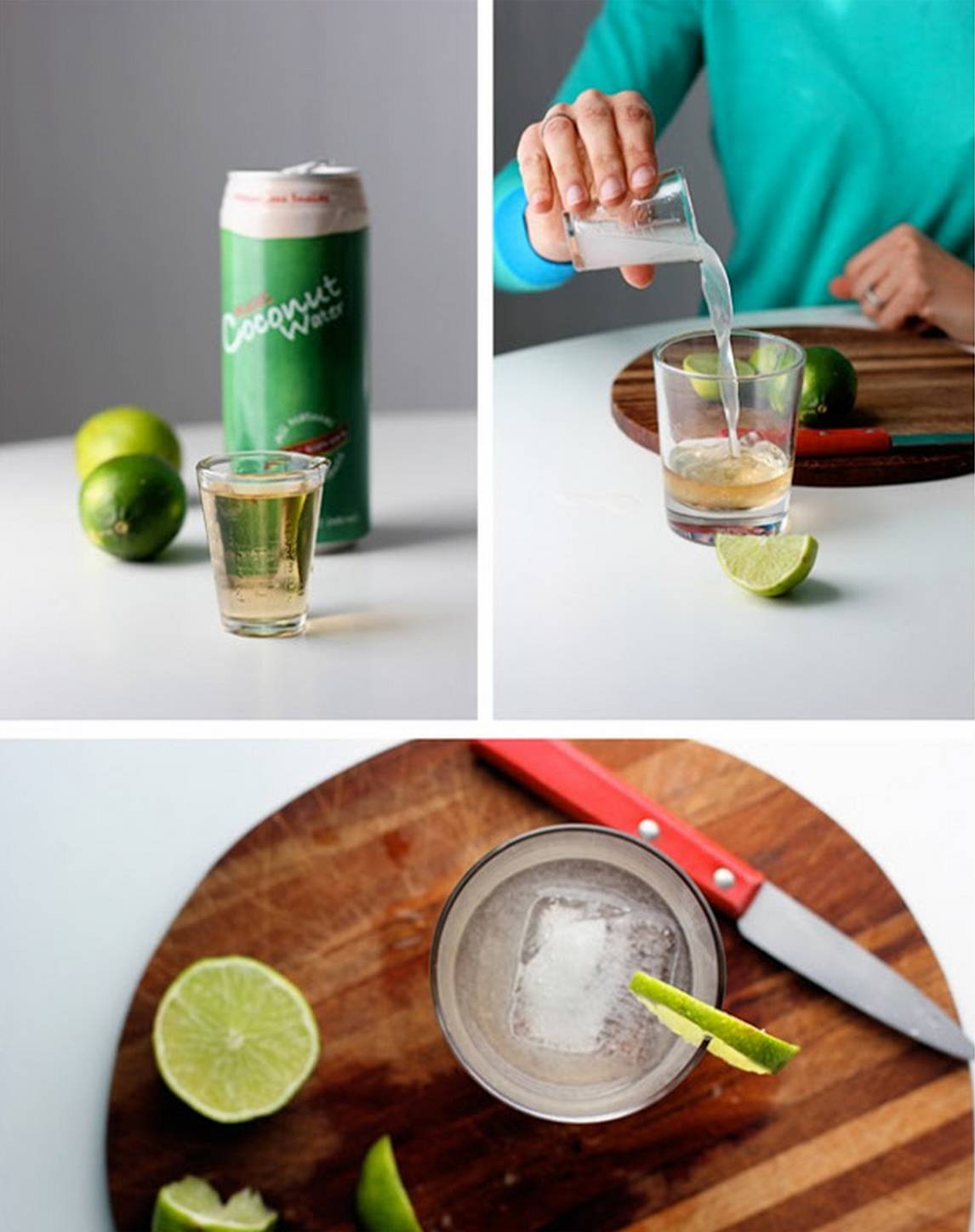 Rum with Coconut Water & Lime
1.5 oz. high-quality rum
1.5 oz. coconut water
Squeeze of lime (appx. 1/4 lime)
Pour all ingredients in a lowball cocktail glass, add one large ice cube, and serve.
Thanks to two-tarts.com for today's recipe!
Easy as pie! Usually my "sit's" are places I'm daydreaming about each week. But today, I'm going to cut this post short and go enjoy my vacation, drink in hand. Don't mind my shameless Ravens plug…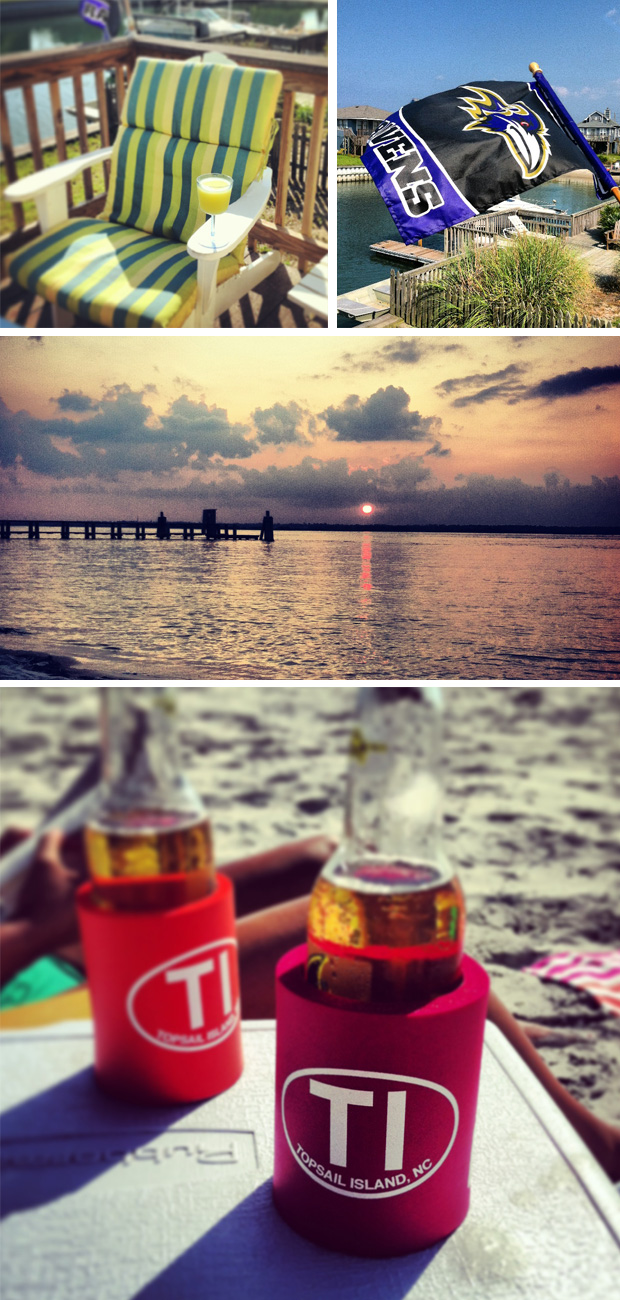 Here's hoping your holiday weekend takes its time, right now Tuesday is miles away…
Cheers!
J.