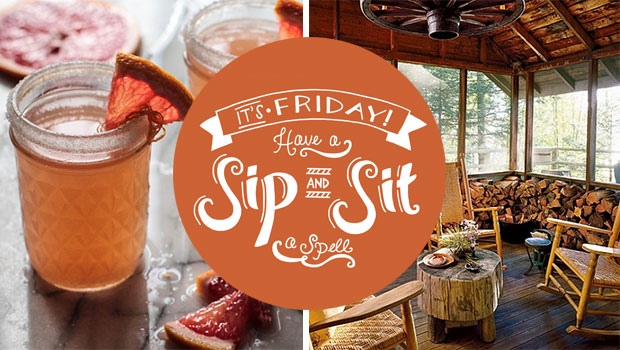 Happy Friday, y'all! Feeling some southern vibes today as I introduce "Have A Sip and Sit A Spell," a weekly glimpse into fabulous cocktail recipes paired with some of the most awe-inspiring, drool-worthy settings.
A busy, energetic work week deserves a little reward, don't you think? There's no better way to close out those long days of productivity than with a five o'clock cocktail…except enjoying that cocktail in just the right atmosphere to enhance some creative zen. So shut the MacBook, have a sip of your favorite indulgence and sit a spell in that beloved spot of yours.
This weeks's Sip: Grapefruit Rum Cocktails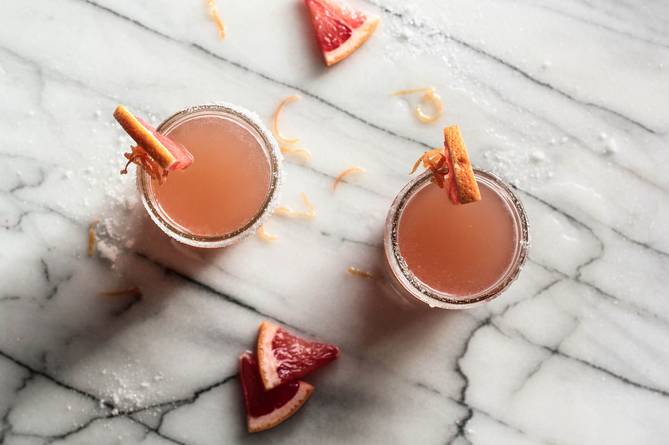 Makes 2 servings
1 large pink grapefruit, juiced (about 1 cup)
3 ounces (90 ml) rum
8 ounces (240 ml) ginger ale
2 ounces (60 ml) triple sec
Gently mix together the grapefruit juice, rum, ginger ale, and triple sec. Divide evenly between two glasses. Serve immediately with a slice of grapefruit to garnish.
To rim the glasses with sugar, dip in the grapefruit juice and then into the sugar. Shake lightly to remove any large chunks.
Recipe and photos from Pastry Affair
This week's sit: Rugged Rocking Chairs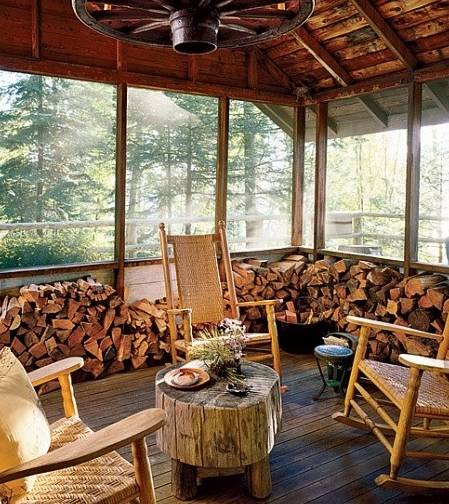 This rugged porch just screams relaxation; I can almost smell the mountain air wafting through those screens. I love the mixture of wood with the natural, woven chair seats; and that simple pillow that adds just a touch of softness—rocking chairs make for great happy hour lounging! I'm also intrigued by that hanging antique wheel, which looks like it's owning both aesthetics and functionality by acting as a design element and a chandelier. Love!
There are big things coming for Tomahawk in the upcoming days, so you'd better believe that today I'll be enjoying my Friday happy hour to the fullest extent, feeling hopeful, excited, a little bit nervous and especially exhilarated! More to come…
Cheers,
J.