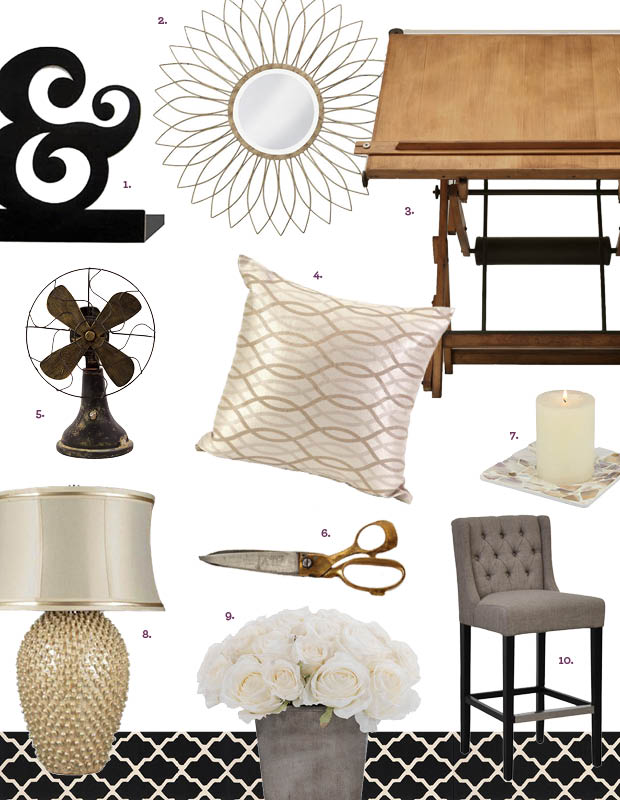 Starting a new business means starting work in a new environment. Lucky for me, I have an excellent office space available that happens to stem from the same root as that which sprouted the name Tomahawk.
My grandfather, Thomas, started his own company in 1965, successfully fostering a business realm into which I never imagined myself venturing. His building co. thrived for forty years, positioning my family in a way that I am forever grateful. Now, almost 50 years later I'm taking a page from that book and hoping I hit the gene pool jackpot and possess at least a wee teaspoon of his business sense. In the meantime, I'm at least super pumped to start designing the Tomahawk Office in the same office he once called his own.
A glimpse of what's to come:
1. Every designer needs ampersand bookends >> 
2. Flower inspired wall mirror >>
3. There's something remarkable about a quality drafting table >>
4. Plush gold accent pillows >>
5. Industrial-inspired fan >>
6. For practicality: iron utility scissors >>
7. Just because of a small candle obsession >>
8. Textured ceramic table lamp >>
9. Faux rose arrangement >>
10. Sophisticated wingback bar stool >>
Cheers!
J.