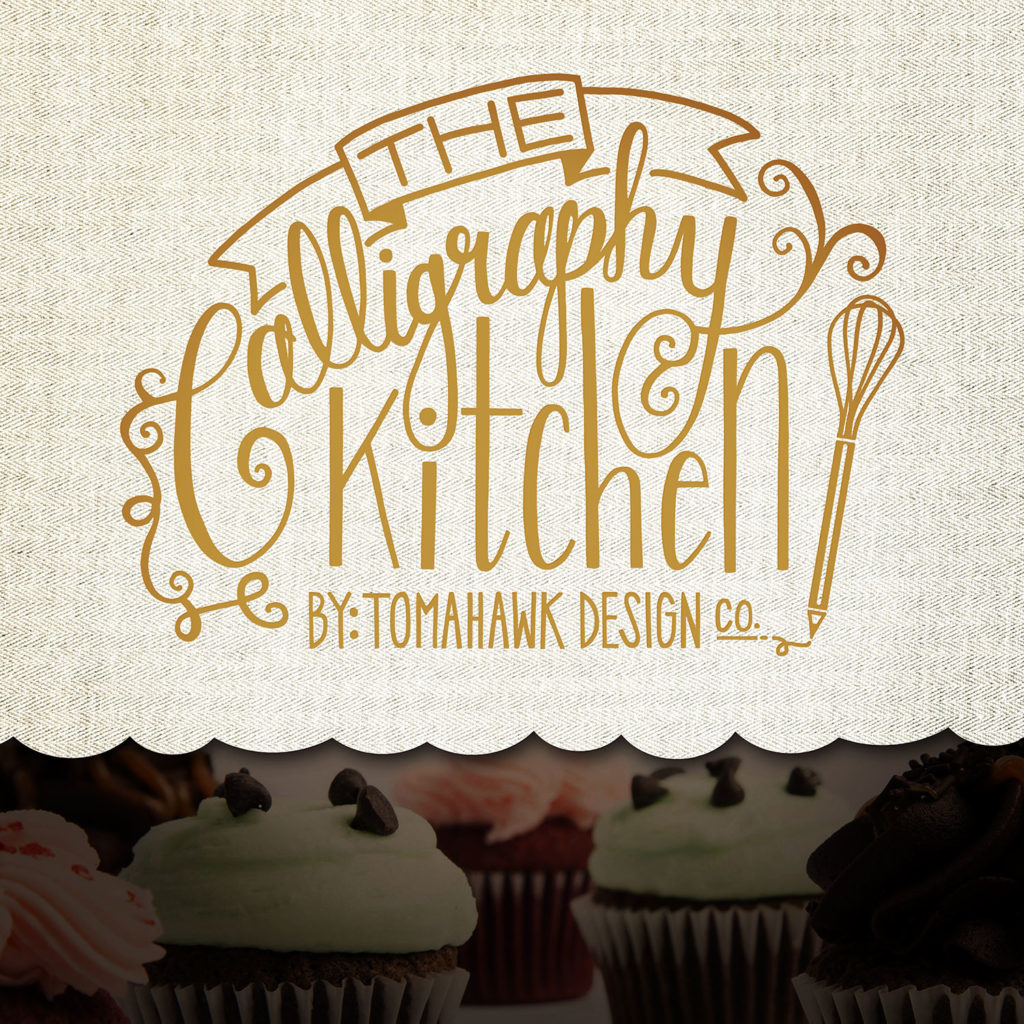 Hello, world! I know, I know, it's been quite awhile. It's been a crazy summer here at TDco., with me trying to wear too many hats and accomplish everything I'm hoping for. Now that I own my own business I'm realizing how much creative freedom I really do have; I get so many great ideas and want to execute all of them! But there are only so many hours in the day, unfortunately, and I have too many "visions" to do it all at once…which, I do believe, is quite a good problem to have.
Anywho, all of these recent ideas have basically stemmed from my newfound love of hand lettering. At fist I didn't think I was very good at it—and believe me, compared to some hand letterers out there I am sufficiently mediocre, if that. However, I think the joy of creating a hand-drawn piece lies in the fact that it isn't so much about how perfect your letterforms are, but the time and patience and calligraphic love that goes into it; and the touch of humanism that can be seen no matter what.
So I've gathered all of these recent brain-children and come up with the umbrella brand of "The Calligraphy Kitchen." I'm happy to say that I will soon be opening an Etsy shop to house these little guys and more! Stay tuned for the announcement of my shop opening and in the meantime, here's a sneak peek of some things I've been working on recently…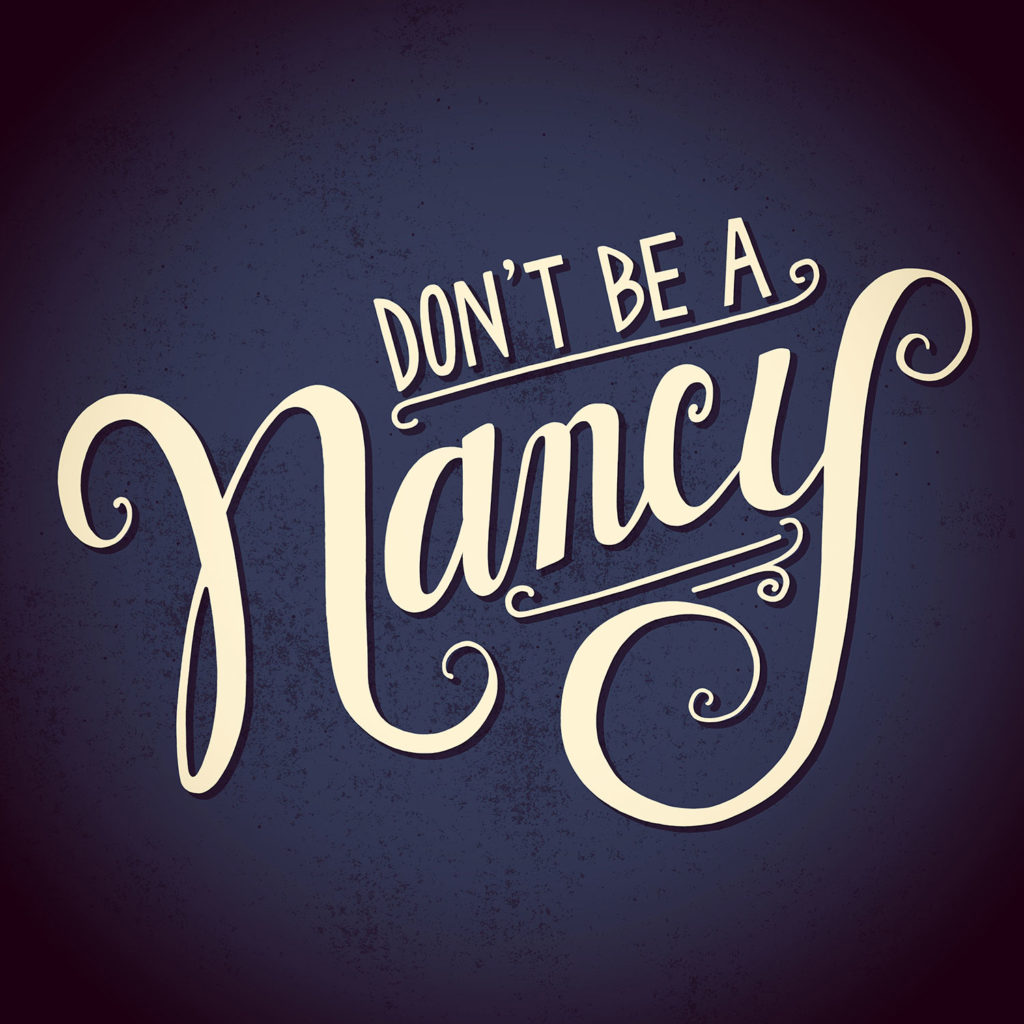 Who doesn't love a good quirky saying? We'll be visualizing some #overheard rants to turn them into beautiful imagery—no matter the connotation.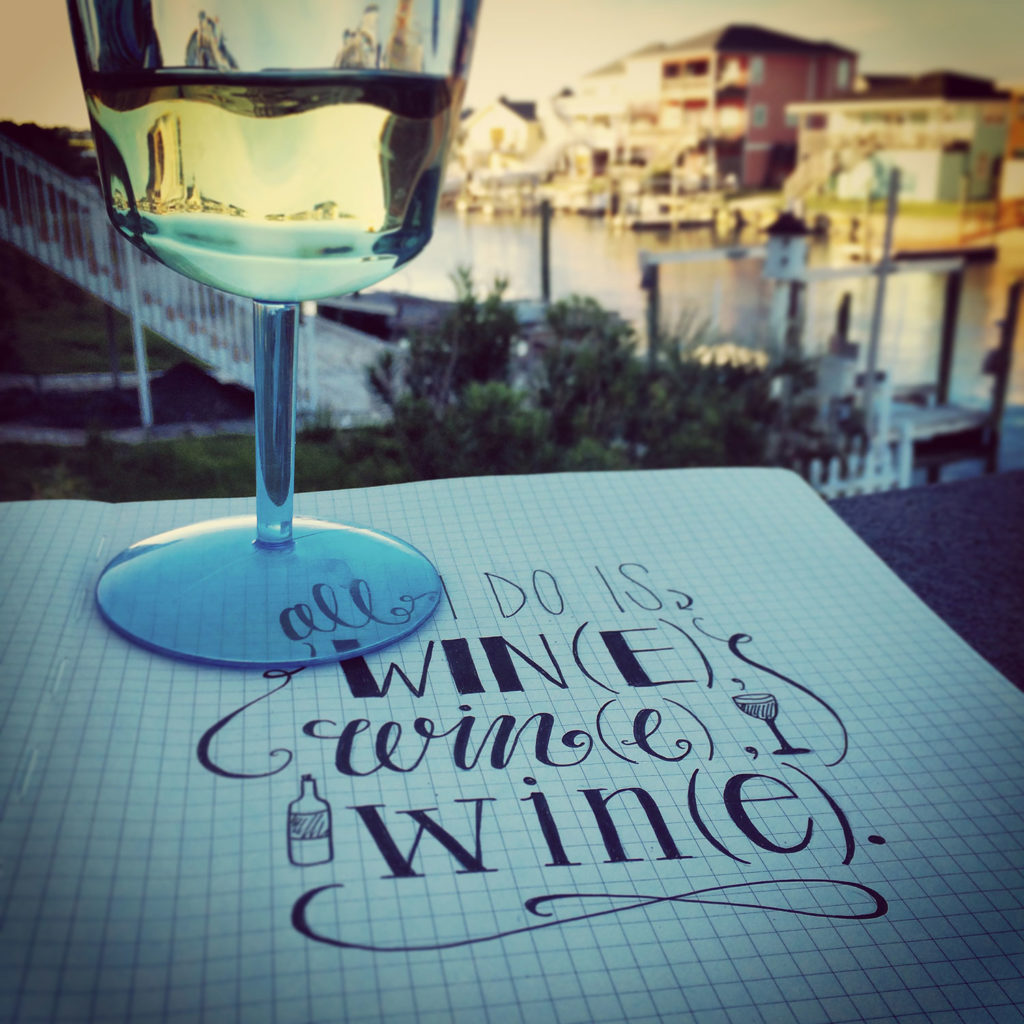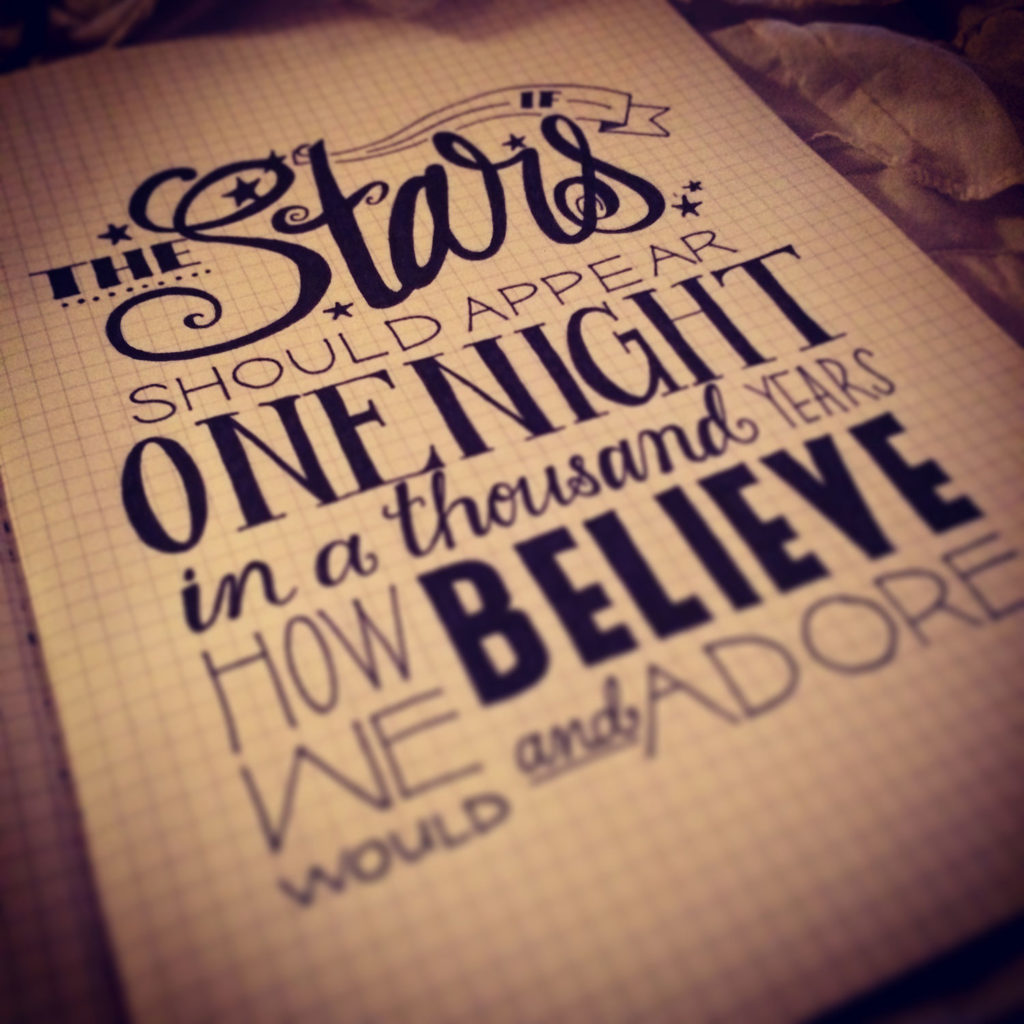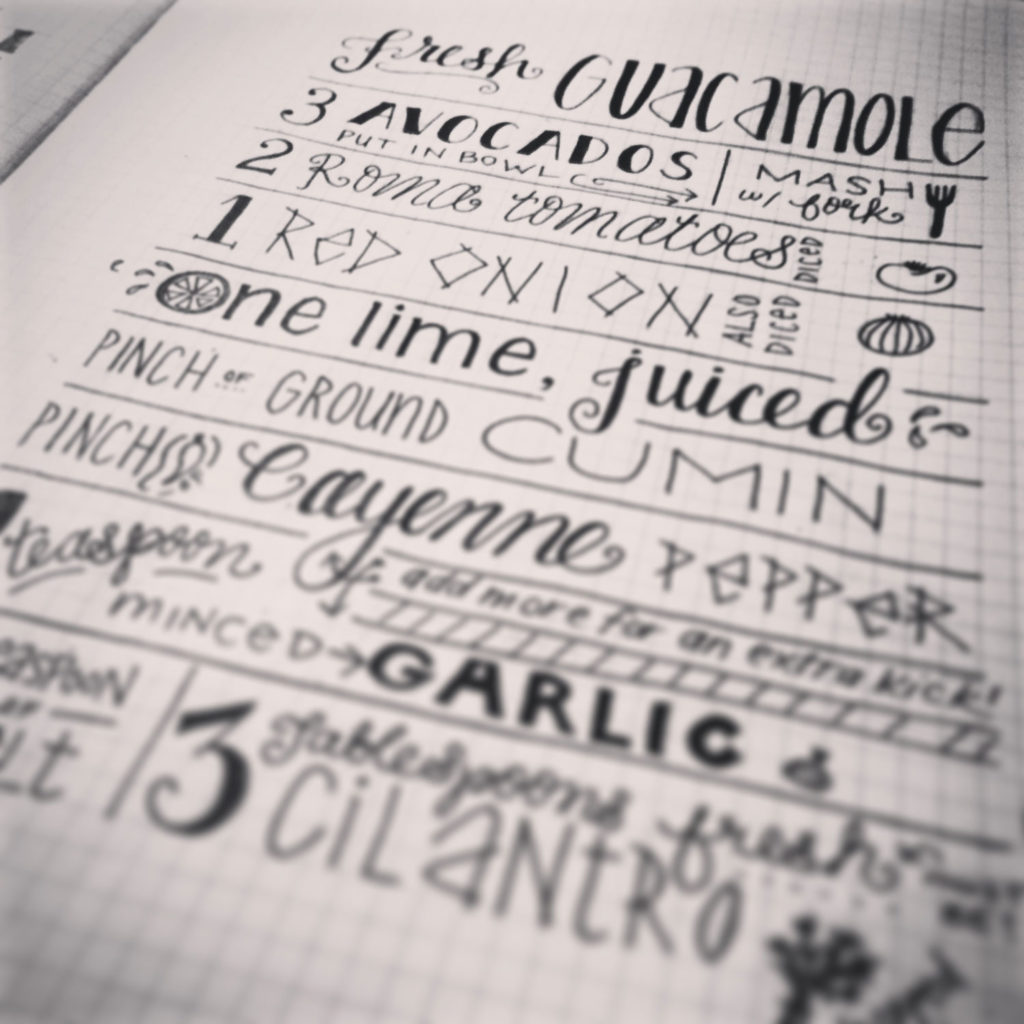 You may have seen some of my Food Type on the blog before; it truly was the inspiration for the name "The Calligraphy Kitchen." I'll be creating these fantastic hand-lettered editions of family recipes as keepsakes. We all know how important family truly is, and I think these recipes that are oftentimes passed down through many generations, are a wonderful way to artistically remember those that mean the most.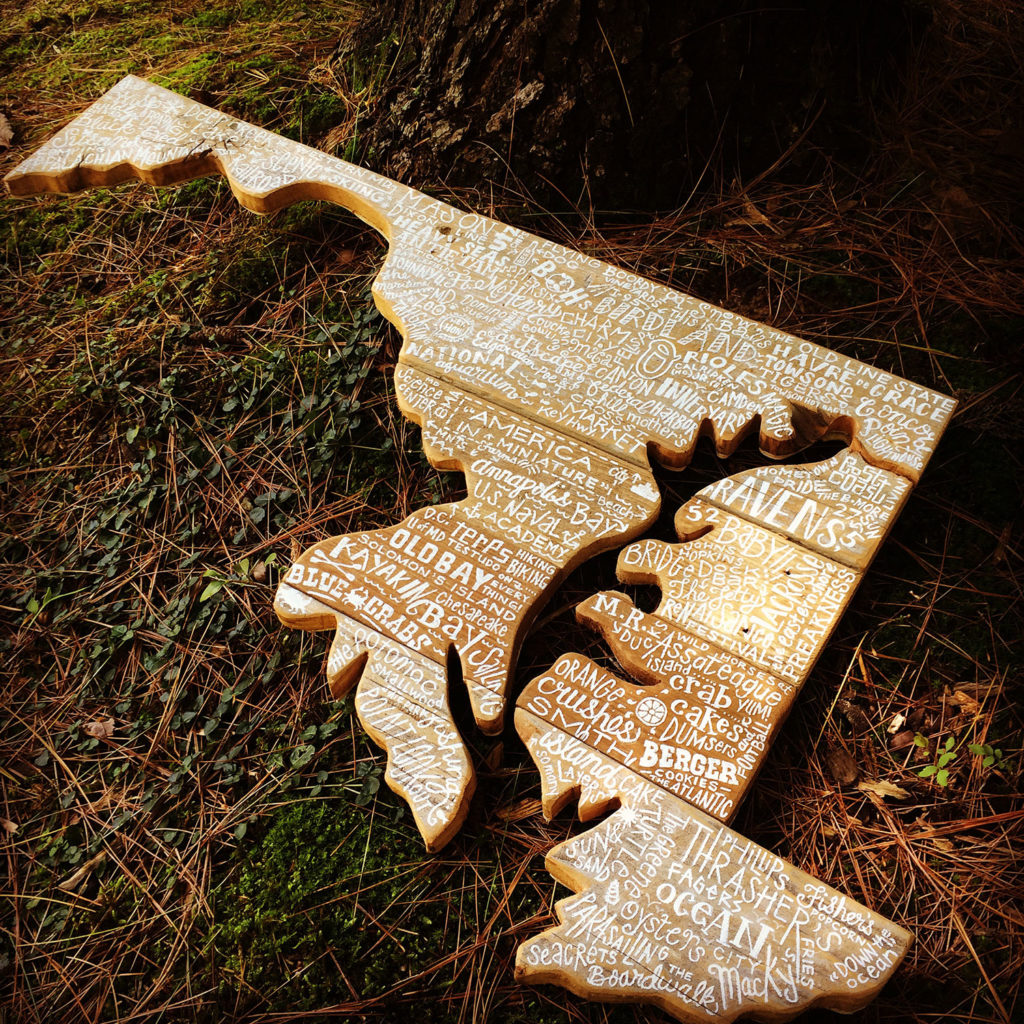 Ahh the joys of being a true Marylander—we are a state that is filled with so much pride. This project started as a going-away gift for a friend that moved to California. After seeing how well-received the piece was, I decided to make another version. The MD in Type project has turned into more than I ever imagined it could be, creating wooden works of art as well as silkscreen prints that will be coming soon! I'm so excited to get started on printing and should have some in-progress photos to share next week.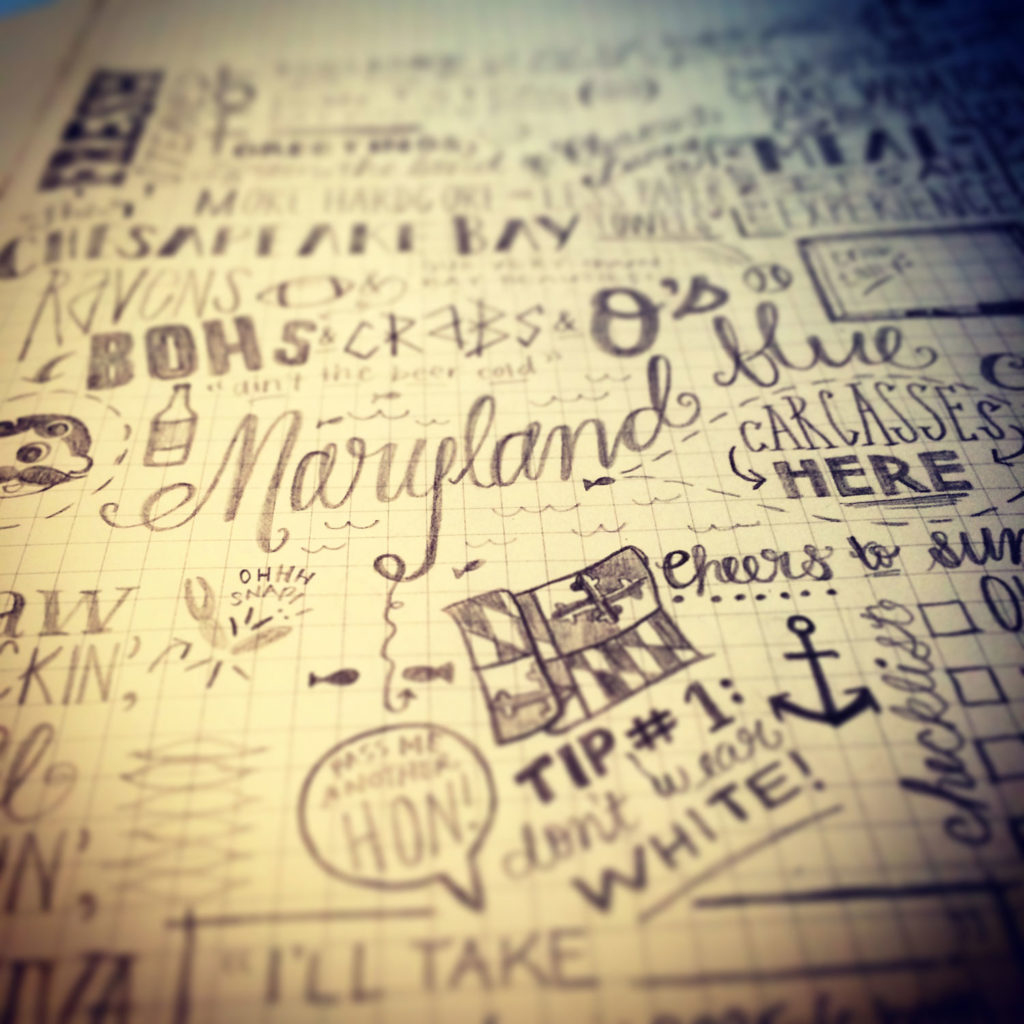 Stemming from the MD in Type project, I branched out to focus on one of the top things Maryland loves…picking crabs. Using elements from the first project and combining them with crustacean-focused quips, the final result will be fun and quirky newsprint sheets that can be used to cover your table and also create a lighthearted environment for family and friends.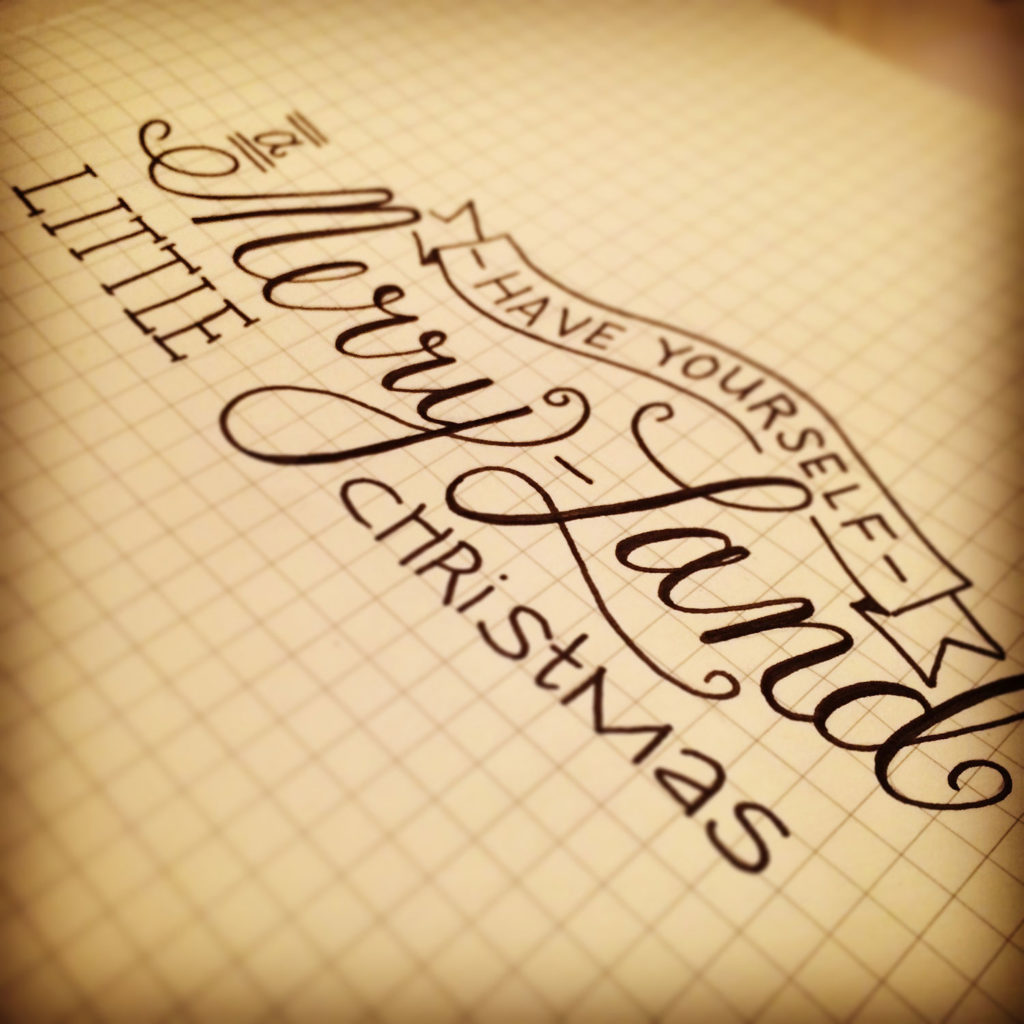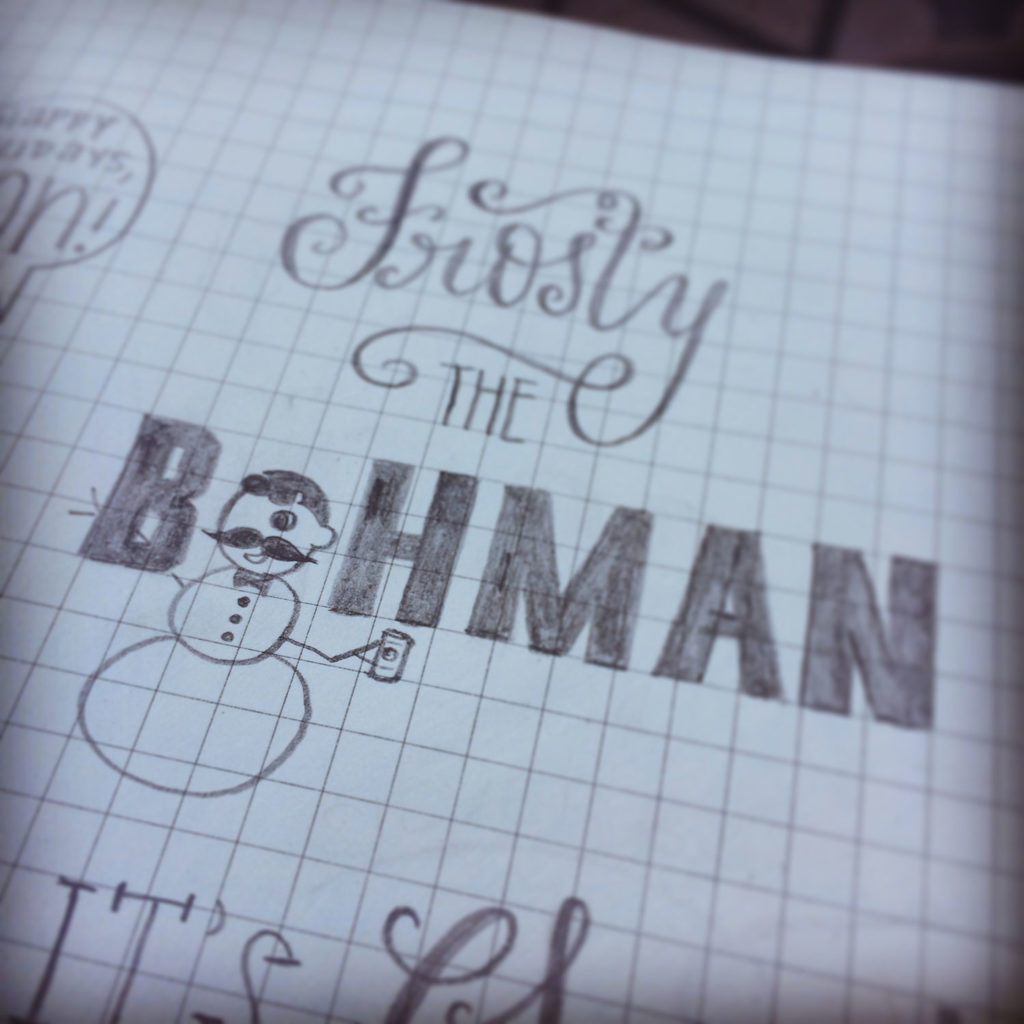 The holidays are well on their way…scary, I know. After weeks of mulling over how I can make holiday collateral that is somehow different than everything that has already been done, I again pulled from my slowly forming MD cache and decided to take that route for the holiday season as well. The shop will have a Maryland wrapping paper listing, as well as cards, tags, prints and more! B•More proud of your hometown this Christmas, would ya?
Well, that's all for now, folks! Stay tuned for the shop opening and Happy Fall!
Cheers,
J.