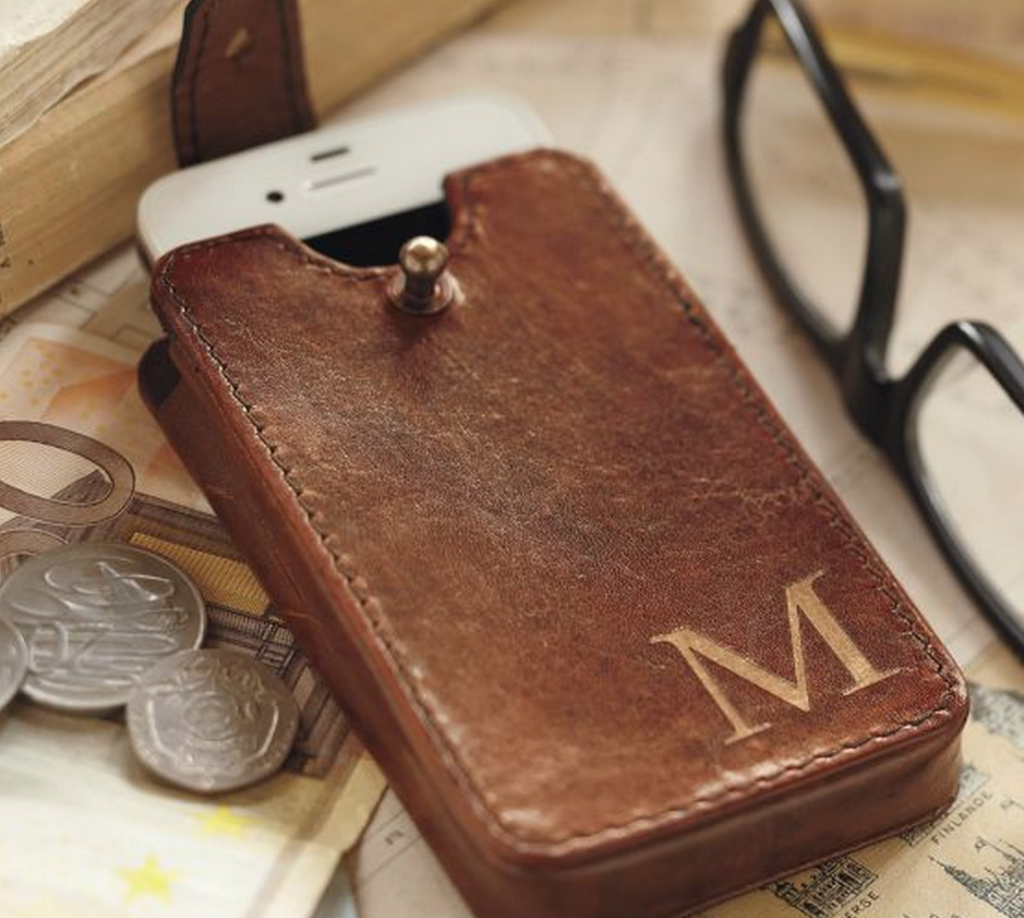 As a newbie to the world of business ownership, I've been recently venturing into the realm of client gifts. People love feeling that they're appreciated, so it's our job to ensure that our clients know just how much we love their business.
But finding the right client gift is harder than one thinks—at least harder than I thought—especially when that client is the complete opposite of you. After accumulating several new pieces of business driven by middle-aged, left-brain males, I realized the need for a suitable gift for this particular demographic—and I was at a loss. After a bit of research however, I've conquered the ultimate client gift list that is just perfect for those "manly men" of the working world.
It's important to understand the type of person you're working with. Getting to know someone can be a challenge when you're trying to maintain a professional relationship; but if you pay close enough attention there is oftentimes a subtle hint as to the world in which they live. The trick? Choose something that embraces your brand while also being functional. The Tomahawk brand is rugged, natural and hardworking, so I've chosen pieces that are not only useful, but will remind clients of my company whenever they're used—and hopefully bring them back to me with more business in the future!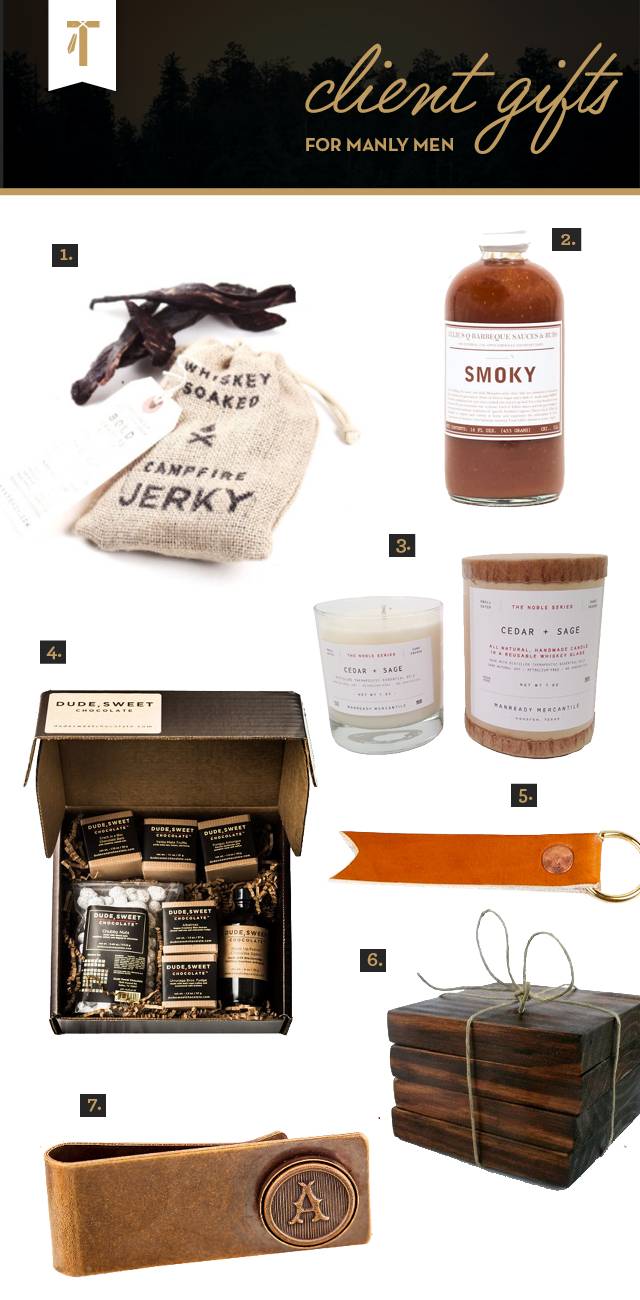 (Top image: Saddle Leather Phone Case by Pottery Barn; (1. Whiskey Soaked Campfire Jerky by Manready Mercantile; (2. Lillie's Q Smoky BBQ Sauce by Manready Mercantile; (3. Cedar & Sage Soy Candle by Manready Mercantile; (4. Chocolate Gift Box by Dude, Sweet Chocolate; (5. Leather & Copper Key Fob by 1.61 Soft Goods; (6. Reclaimed Barn Wood Coasters in Red Pine by GrandJunctionGuy; (7. Antiqued Brass Money Clip by TheWeekendStore
Have some other good client gift ideas for business men? We'd love to hear!
Cheers,
J.