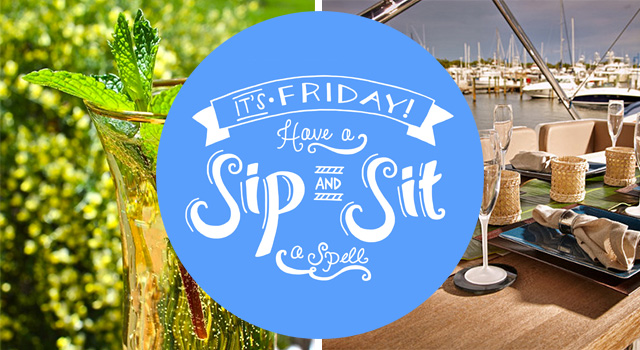 Wednesday was none other than my lovely day of being welcomed into this world. In honor of this once-a-year anomaly where people you haven't spoken to in ages supply some Facebook love (to which I am grateful, don't get me wrong), this Friday's Sip & Sit includes, of course, a fabulous champagne toast.
Champagne Mint Julep
3-4 fresh mint leaves
1 1/2 ounces bourbon
3 ounces of Cavicchioli 1928, Sparkling Wine, NV, very well chilled
In a champagne flute, add the mint leaves (twisting them as you add to release their flavor and aroma) and the bourbon, and muddle with the end of a spoon. Top with the chilled Cavicchioli and enjoy.
Simple enough! Thanks to The Kitchn for this week's bday cocktail.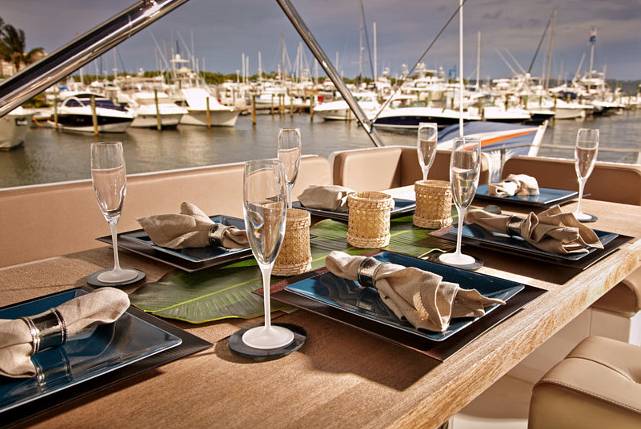 But of course, what would a Friday happy hour treat be without an equally fantastic place to enjoy? I would love to soak in some afternoon sun on this boat—a day filled with friends and warm weather is really all it takes to satisfy my celebratory notions.
Apologies to all of my friends who are reading this in hopes of a surprise birthday getaway on my yacht; the bowling alley will have to suffice for this evening! #stayclassy
So happy birthday to me! Here's hoping the big 2-7 will be filled with happiness and success—perhaps someday we'll actually enjoy our Friday Sip & Sit overlooking the lapping water and smelling the wonderful salty air.
Cheers!
J.