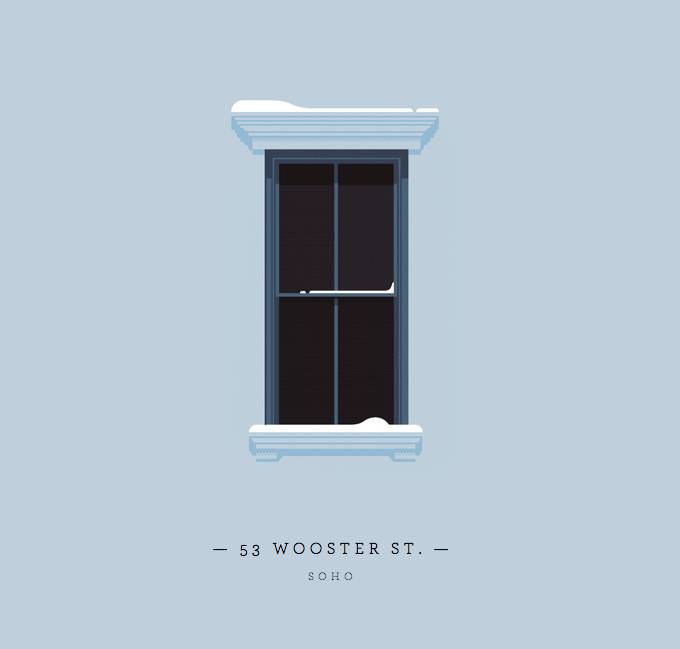 It's Monday, which calls for a big ol' "womp womp." Not only is this usually the toughest day of the week, but winter just WILL NOT go away. However, soaking up inspiration wherever possible, I thought I could share a snowy pick from one of my favorites, Windows of New York.
This project is the brainchild of Jose Guizar, a New York based designer that…well, just really likes windows. I love, not only his clean style of illustration, but the intrigue behind each and every piece. He states, "A product of countless steps of journey through the city streets, this is a collection of windows that somehow have caught my restless eye out from the never-ending buzz of the city." I'd say this is a true artistic vision—and one that gets even bigger ups from me for taking the time to slow down and notice the beautiful things in life that are often overlooked.  
So as I'm watching the snow fall through my own window, I can help but let my mind wander to the stories that are waiting to be told beyond the panes Jose shares. Above are a few of my absolutes favorites.
Cheers!
J.