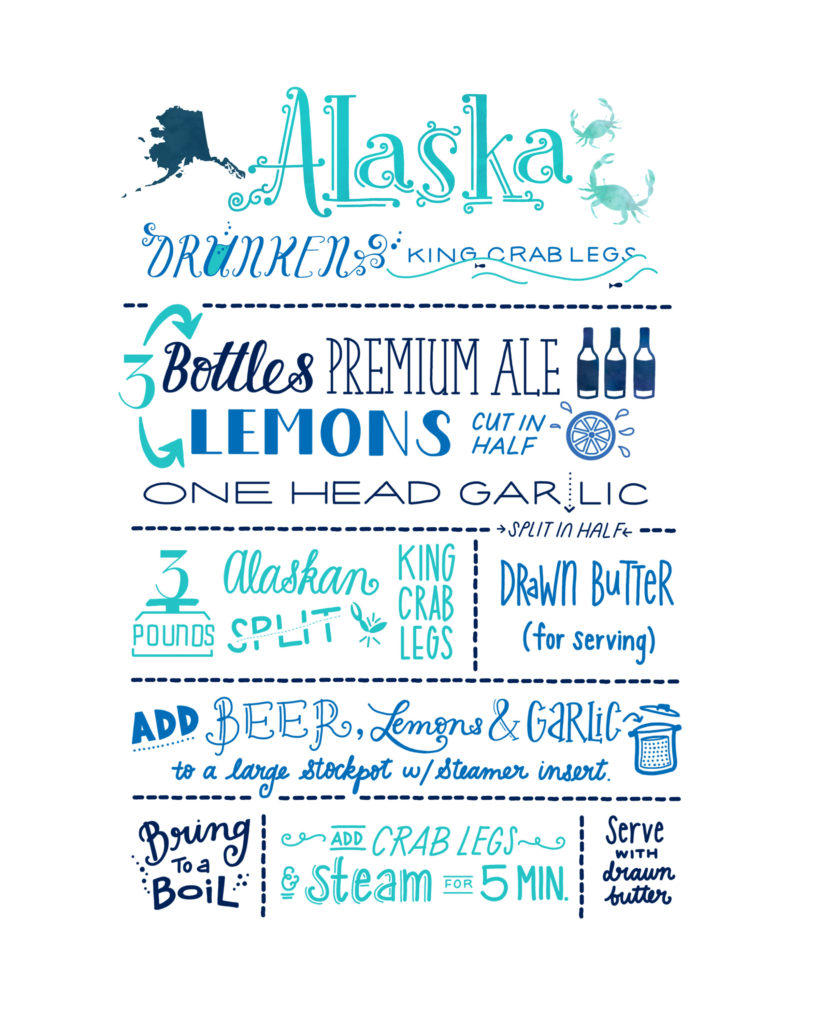 We're back at it with the newest recipe from our Americana Appetites series! The people have spoken and Alaska has defeated Virginia in our social media survey for the next state delicacy. This week, crab meat, beer and butter triumphantly reign in The Last Frontier's go-to dish.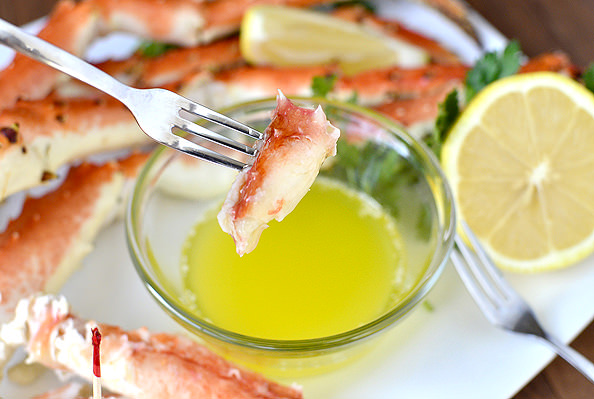 So today we're venturing through cold waters and beautiful mountains to whip up some drunken king crab legs. I'm happy to say that I've had the unforgettable opportunity to visit this great state and feast upon some of these beauties in their freshest environment. As a Marylander, I may be a seasoned crustacean lover, but I can certainly advocate that people should venture outside their comfort zone to try some king crab legs at least once in their life—unless you're allergic to shellfish, in which case, stick to the land dwellers.
This week's recipe is fairly straightforward; easy to prepare even for those of us that may struggle in the kitchen. So enjoy our hand-lettering, give it a whirl and feel free to share a photo with us on Facebook or Twitter—we'd love to see your delicious results!
Cheers!
J.