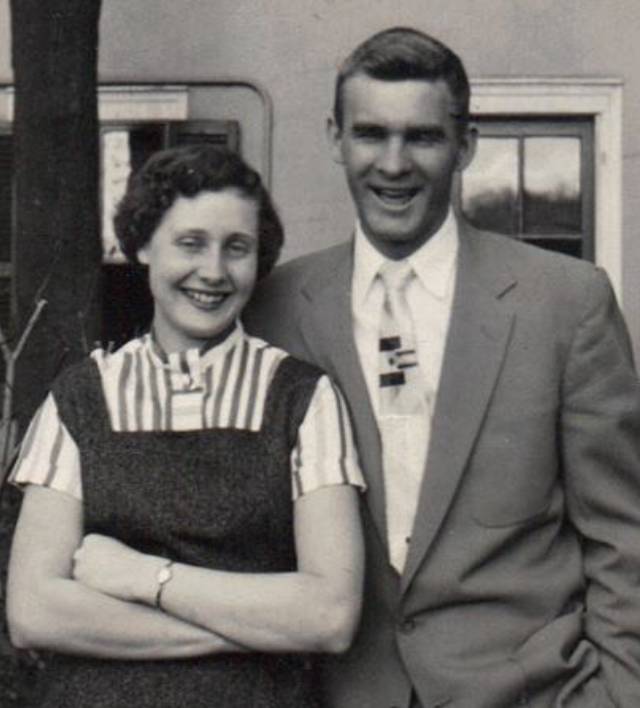 Happy Valentine's Day!
Design inspiration doesn't necessarily have to come from physical things; the design of one's life can be just as inspiring! Today's example comes from these handsome folks: my grandparents (yes, the aforementioned Thomas from which the Tomahawk name was spurred.) Marrying quietly on their own without any friends or family, these two kids from "opposite sides of the tracks" didn't let anything stop them from being together. Fifty-two years, a thriving life full of happiness and three children later, they are not only what I would call an epic love story, but inspiration to not give up on the things that are truly worthwhile.
May your day be filled with the warmth of a happy heart—or if you're currently without that special someone, may it be filled with the warmth of good wine!
Cheers,
J.